Workshops
Three-day deep dive into the subject of naturalistic portraiture that follows a classical pedagogy that begins with a superficial study of anatomy from the skeletal model and a conceptual understanding of form through the copying of sculptures before the student applies these concepts to the live model. This three-day workshop introduces a process that starts with an emphasis on linear structural drawing that is then fleshed out in monochrome with paint, before the introduction of a limited, Zorn-style palette for the expression of color as observed in the live model.
Students will work from a model to create a portrait in charcoal with an emphasis on building structure around a simple light and shadow pattern. The workshop will cover abstract construction of the head, value organization, edges and the use of charcoal medium as a bridge to painting.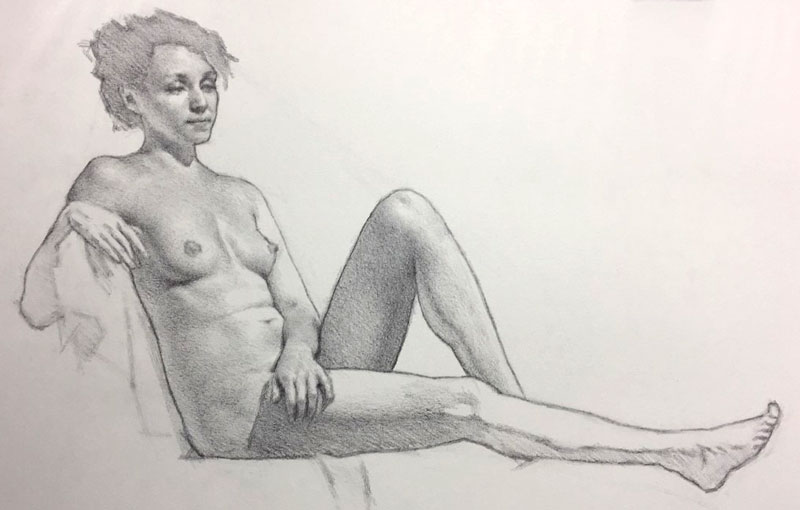 One-day intensive workshop that introduces the student to drawing principles in the classical aesthetic applied to the study of the human form. Students will learn how to abstract form with the block-in and then refine their drawing to a carefully rendered finish.  Topics covered include: shape assessment, visual measuring techniques, pencil handling, and how to use value to express form.  
Students will paint from the model to create an 'alla prima' study of the simple tonal relationships and gestural content of the pose with a limited color palette. Basic drawing, color theory, color mixing, paint handling and palette preparation will also be discussed.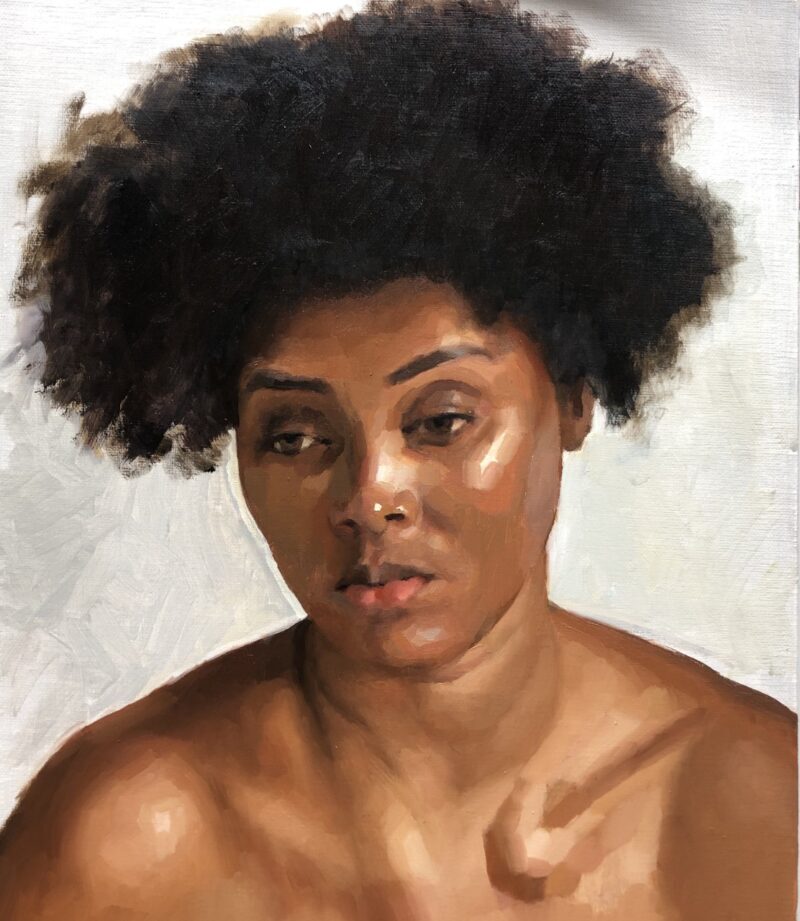 One-day intensive focused on the traditional method of "Alla Prima"painting of the portrait from life in oil. "Alla Prima" is a direct painting technique that challenges the artist to apply distinct brush strokes with few revisions for a fresh impression of the subject.